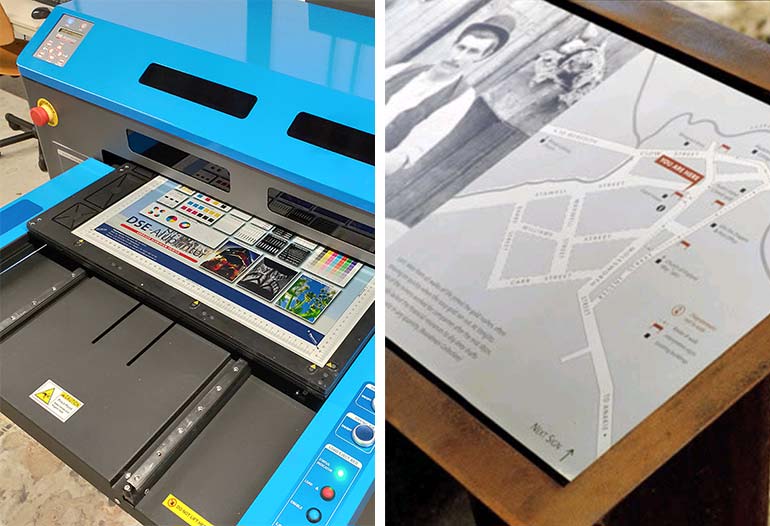 We would like to bring our DSE-60 Aluprinter to your attention. This printer is the benchmark for small to medium sized aluminium printers. This professional aluminium printer can print in all types of anodized aluminium plates with open pores.
Digital printing is an addition to conventional screen printing and is very cost effective for unique pieces and small series in single and multiple colours.
Maximum print speed: 37 minutes per M2

Print resolutions: 1440 x 1440, 1440 x 720 and 720 x 720 dpi

Heated vacuum table

Tolerance: 0.15 mm
Installation of the printer can be done by yourself, but of course also by our service technicians! On our YouTube channel you can watch a short video of the printing process.
If you would like to receive an offer or a sample, please contact our sales department.